Facial Treatments
Customized Facial Special $40 w/Massage $60 *for a limited time
Revitalize tired, lackluster skin. Advanced clinical-grade facials that can help your skin look its best by addressing individual skin concerns and goals. The express Elemis skin treatment is 100% customized to your skin's needs with a thorough, zone-by-zone skin analysis! Think of it as your personal routine, created especially for your skin's needs, right on the spot. Perfect pick me up for that special night out or event. An express, exfoliation to resurface, renew, revitalize or brighten your skins complexion, leaving you vibrant skin.
​
Ready Set Glow $75
Revitalize, tired, lackluster skin, so its the life of the party! Perfect pick me up for that special night out or event. This treatment begins with a purifying cleanse, followed by exfoliation to resurface, renew, revitalize or brighten your skins complexion, leaving you with vibrant skin. It is sealed with a dose of deeply hydrating serum. The finishing touch is a radiant moisturizing sun screen for optimal skin protection. Includes massage
​*Addresses mild congestion, dehydration and dullness
Wind Back the Clock $90
Age-defying treatment that gets better over time. A light exfoliation that renews the skin, followed by muscle stimulation to improve skin elasticity. Skin is treated with a super dose of hyaluronic acid and finished with rich moisturizer and sun screen for protection. This treatment, over time, helps to improve fine lines, firmness and hyperpigmentation. Not recommended for sensitive skin or acne break outs. Includes massage. ​
*Addresses elasticity, dullness and dehydration
​*May not be done with lip/eyebrow/chin wax.*


​Shine Like A Diamond "Microdermabrasion" Facial $70 *1st treatment
Microdermabrasion is an FDA approved, non-invasive treatment that removes the top layer of dead skin cells. It also promotes the production of new cells in the (deepest) layer of the dermis. It cleans pores and aids in balancing oil production while stimulating collagen production to further even out skin texture and tone. Recommend every four weeks. Not recommended if you have skin conditions such as rosacea, eczema, dermatitis, active sunburn, herpes, lupus, open sores, psoriasis, fragile capillaries or widespread acne. This can irritate the skin and cause further breakouts.
$130 regular price $230 for 2 treatments $340 for 3 treatments $460 for 4 treatments


King Me (Gentleman's Facial) $70
​A facial for a king. Customized for a gentleman's specific skin needs. It begins with a deep pore cleansing and exfoliation, along with muscle stimulation and soothing mask to balance skin. This treatment is sealed with a rich moisturizer to hydrate skin and sun screen for protection. Includes massage

Beard Treatment Add-On $10
Condition, Moisturize, Nurture and Shape your prized facial hair. The appropriate products are selected and used to provide customized services for individual skin condition and beard/mustache type.




*All prices subject to change*



Powered by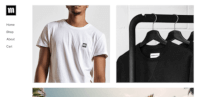 Create your own unique website with customizable templates.